D.O. 101
Here I will go over the basic concepts that show how D.O.'s diagnose dysfunction and treat it. This is very basic but gets the point across!!
Somatic Dysfunction- when the structure of your bones/ muscles disrupt how your nerves, blood vessels and lymph drainage function causing some sort of problem downstream from the trouble.
- How to Diagnose it
- We use a pneumonic called TART
Tenderness- DOES IT HURT
Asymmetry- is one side different from the other
Restricted- is the motion of that part decreased
Tissue change- warm/ rigid/ atrophied
- Next we determine if it is new or old
New- very tight/ hot/ and sweaty with pain
Old- cold/ ropy/ and clammy without pain or minimal
- Then we go through the different ranges of motion of that part
We twist it, bending, pull it, and push it
Then we compare it to the oppisite side
- As for the treatment there are a number of different things we can do which depend on the age, problem, and disease of the patient. We use a direct/indirect coupled with a passive/active to achieve our goal, BLISS, ha-ha.
o Direct- force into problem
o Indirect- away from problem
o Active- patient helps
o Passive- they relax and do nothing
Myofascial release- basically a massage where you hold the muscle at an extreme until it releases, can be any type of the combos from above
Counterstrain- find certain "trigger" point that is causing pain and hold pressure to work out the problem
Muscle energy- always active but either direct or indirect. Hold muscle at extreme and have patient squeeze it then relax. Stretch a little farther and do the same, 3 times.
HVLA- direct passive, find the bad barrier and adjusting the bones through it, CRACK!!!! Just like a chiropractor.
Lymph pump- gets the lymph in your body moving to promote healing, basically just bouncing fast, ahha.
- How much is ok?
Around ½ a week, with acute problems more often. The young more frequently than the old as well. These are just some "guidelines" though.
This is the first segment on many more to come about my profession and its theories/ treatments. Remember these treatments center around the concepts mentioned in my earlier blogs. The body is a unit and its structure governs function. Get that body into tip top shape and live the awesome life you have always wanted!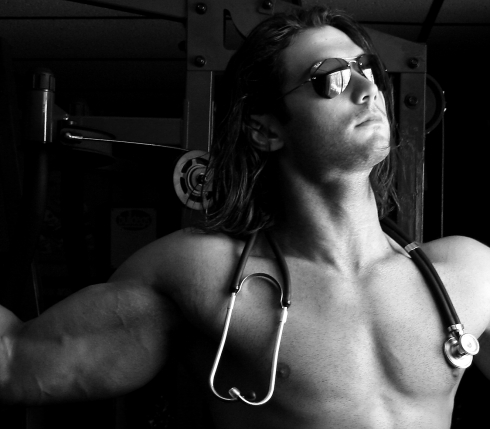 "Take me home country roads." - John Denver